Neutral colors can be detrimental to your personal brand.
But we love wearing neutral clothing! There are everywhere on Pinterest and Instagram. Neutrals are our favorite staples in our wardrobe because they're subtle, easy to pair with and never go out of style. But wearing neutral colors too often can have a downside, especially when you try to consciously build a personal brand.
The worst neutral color to wear is grey
Grey is a lovely color but it is also considered the most neutral color. Wearing this color too often gives others the impression that you don't have an opinion. It's definitely not the best color to wear from head to toe when speaking on stage or when you want to share your expert vision!
Wearing neutral colors too often can make you appear generic and uninteresting.
Politicians used to wear grey a lot until branding experts noticed that it wasn't not the best choice. No one would want to elect a president who struggles to express their opinion! Consequently, grey was gradually replaced by blue, which is known to be a color that the public appreciates and which facilitates trust in the psychology of colors.
A neutral outfit is like wearing a blank canvas. It's incomplete. It doesn't convey a message, and doesn't show your personal style or any form of self-expression.
Unless your goal is to avoid the spotlight (which makes it harder to expand your brand), wear neutral colors with caution. Now, if neutral colors make up all or most of your wardrobe, and you don't know where to start, I've got you covered.
5 easy ways to elevate your neutral-colored business outfits
1.

Add a pop of color from your brand's color palette
Make your business outfit in neutral colors more interesting by adding one or two colors that represent your brand. A quick and easy way to do this is to go back to your branding guide to choose them. Remember that the colors you wear should always support the message that you want to convey and make sense to your audience.
The pop of color could be a piece of clothing like a blouse to pair with a neutral-colored suit, nail polish, or a pair of shoes. The choice is yours!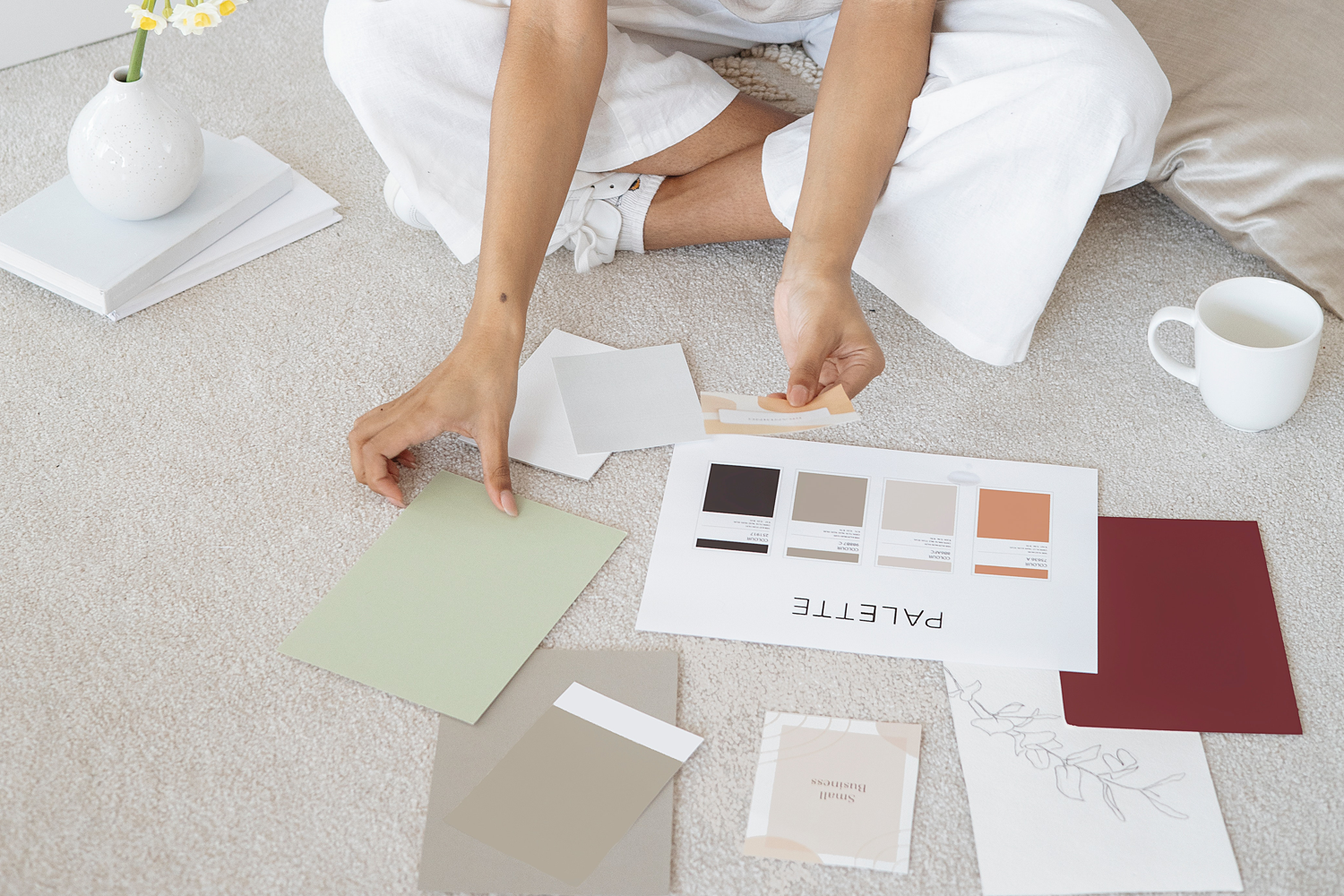 2.

Add a statement piece
How could you express your brand message in a visual manner through a statement piece?
Adding a statement piece to a neutral outfit is an efficient way to elevate your look and make it stand out. Think of accessories, such as statement jewelry or a colorful scarf.
You can even customize further by adding accessories with your brand's logo. For example, wear a cat-shaped brooch if your company logo represents a cat!
3.
Consider different textures and silhouettes
Explore different options with fabrics like silk, satin, velvet or even leather. Details such as garment length, collar shape, ruffles or other embellishments add a unique and interesting visual element to your business outfits.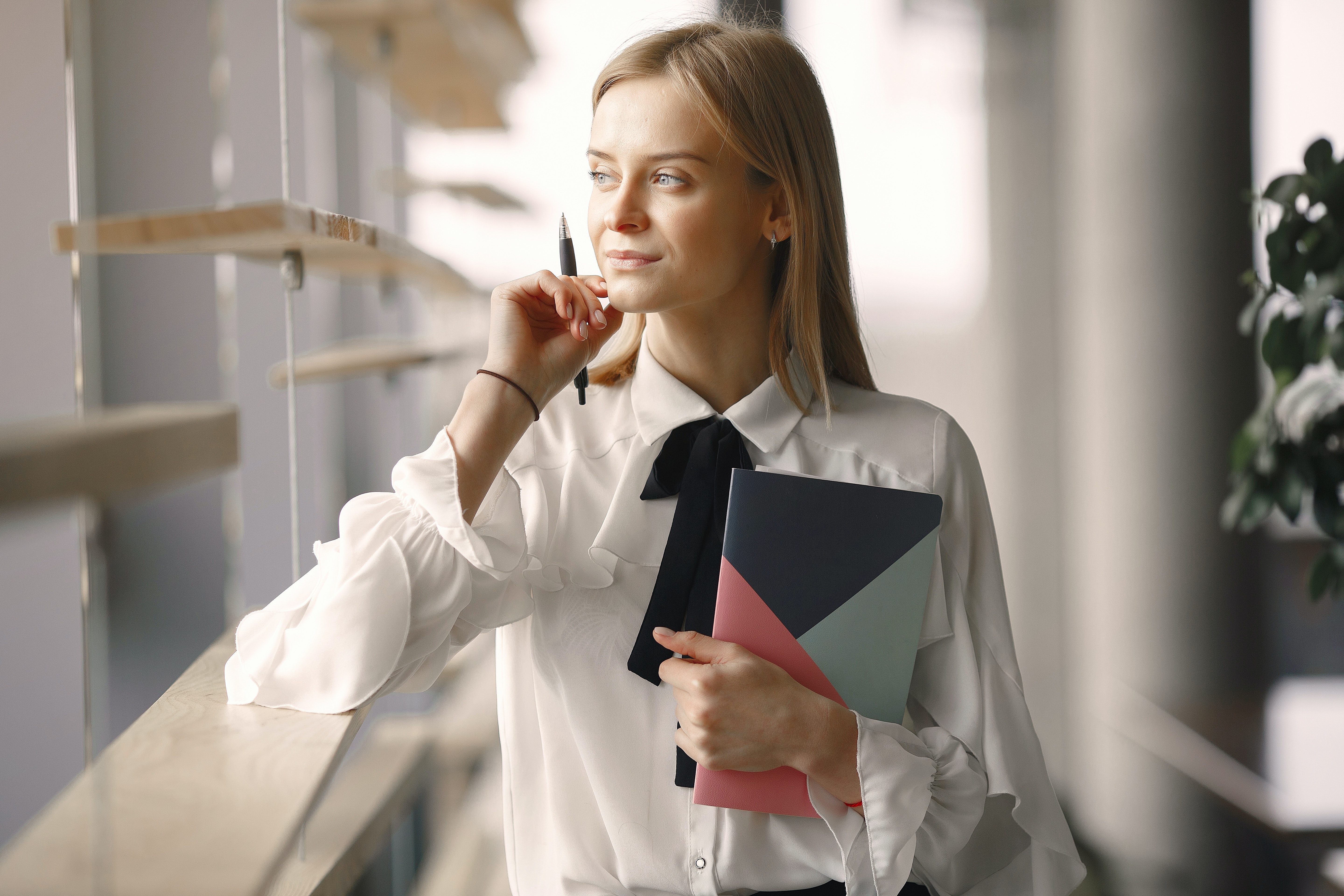 4.
Play with shades to add depth
When it comes to pairing lighter neutral clothing with darker shades to add depth, it's all about balance! One way to do this is by pairing a lighter shade on top, like a white blouse or light blue shirt, with a darker bottom, like dark blue or black pants. This creates a contrast and adds some visual interest to your outfit.
By placing the lightest color close to your face, you maximize the chances that your audience will look you in the eye. The reason is that lighter colors attract more attention.
You can mix and match differently-hued neutrals too. For example, you could pair a white blazer with a blue blouse and light grey pants for a polished and put-together look.
Overall, the key to successfully pairing lighter and darker neutrals is to make sure that the darker shade doesn't overpower the lighter one. Keep the balance and make sure that the darker shade acts as an accent to the lighter one.
5.
Incorporate bold prints and accessories to neutral clothing
A vibrant printed scarf or a pair of patterned heels can instantly add interest to an otherwise basic look. Support local artists by investing in artisanal jewelry, scarves, and accessories or explore thrift store or vintage finds.
Incorporating a statement pattern such as an animal print or geometric pattern on a clothing item or accessory are excellent conversation starters.
If you want to go deeper, use fabrics and patterns that are "on brand". For example, you could only wear organic textiles if you're an environmentalist.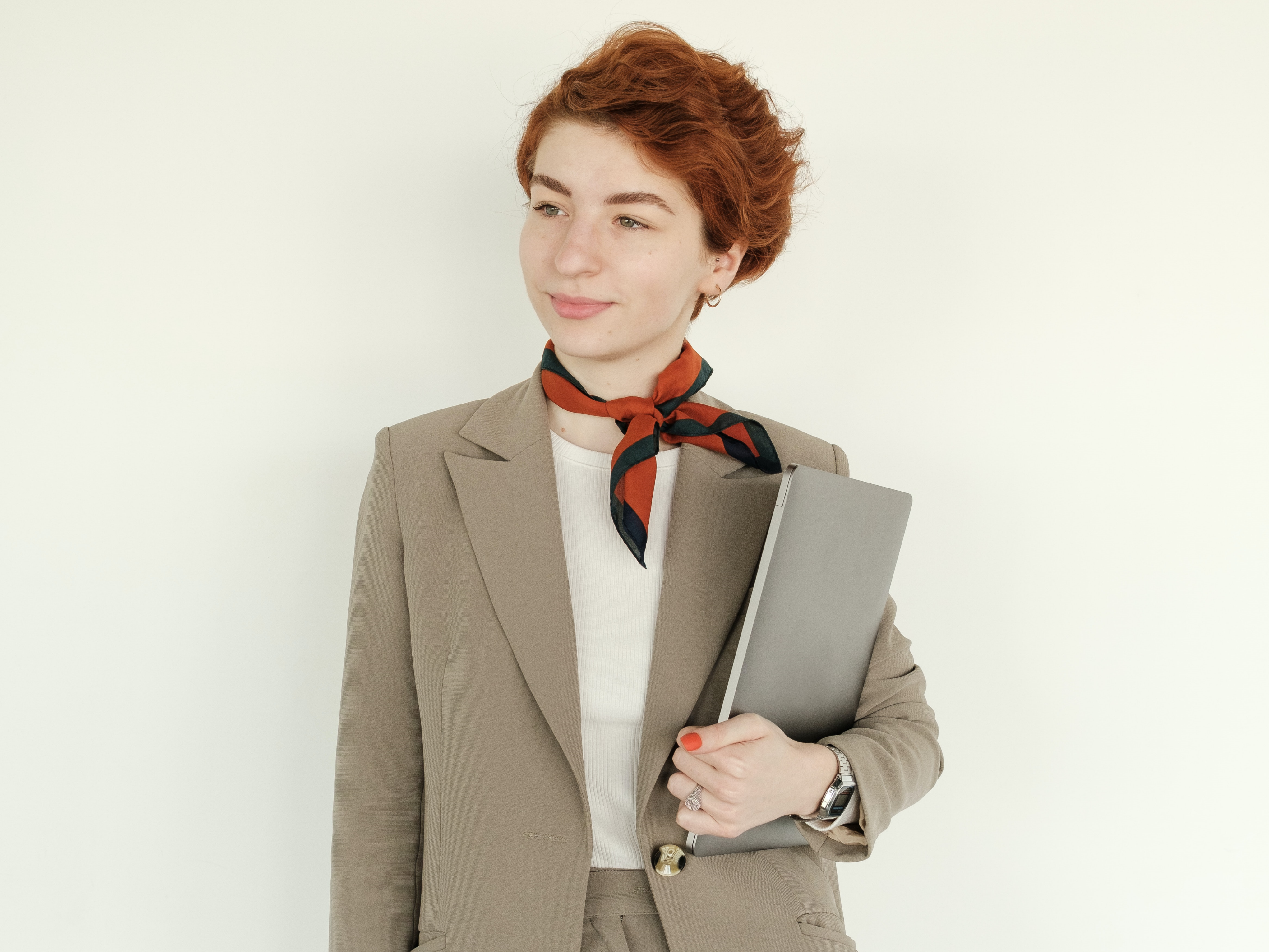 Remember to have fun!
Neutral clothing is an opportunity to showcase your personality, so don't be afraid to experiment and to step out of your comfort zone!
Have fun mixing and matching. Include pieces that you authentically love to express your unique personality.
Everything that you need is within you but if you need further help, you can count on me to hold your hand all the way to your personal style journey!